We help companies create a backup strategy that will ensure the rapid recovery of important equipment. We use modern applications (Altaro, Veeam) and the globally recognized cloud solution Microsoft Azure.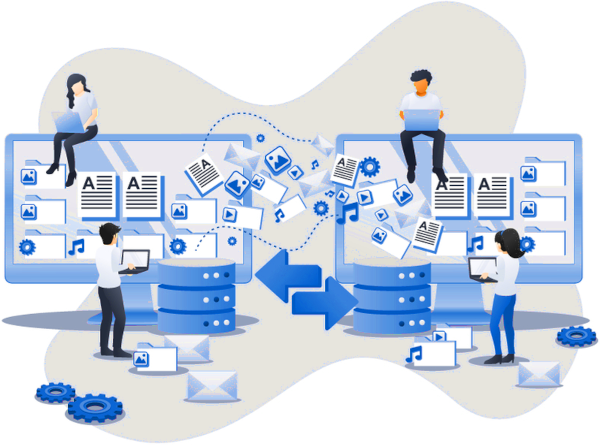 Backups are vital for recovery either after a ransomware attack, in the event of a fire or other damage to information systems. We often come across customers who backup in the form of a USB key or simply believing that the computer will turn on every time. Until the client experiences a situation that the backups, he has relied on so far (if he had any), are unusable, he is not fully aware of how he is taking unnecessary risks. That is why in IT Control we try to explain to our clients what these risks are, what they bring with them, and how this can endanger their business.
In addition to the backups themselves, we can provide a temporary spare server or other network device until the issue on the client's device is resolved.
We regularly check the usability of backups and develop a plan for companies to restore the entire infrastructure. Such a recovery plan is already a common standard required of our clients' customers.
We provide:
Design and implementation of a backup strategy
Data and infrastructure recovery
Backup to cloud storage
Design and implementation of disaster recovery plans
Backup of important data (accounting, other important and sensitive data)
We provide IT services and solutions that will help you achieve success
in your business