IT Outsourcing means performing certain activities using external resources. It is therefore a subcontracting activity to another company.
IT Control is not just a reseller of IT equipment, but we provide professional services that will help keep the company running smoothly. We also help companies implement modern and practical solutions that can help the client streamline their business. By streamlining internal company processes, not only can you reduce costs, but you can gain an advantage over the competition.
It pays off wherever you can't function without IT. IT Control designs solutions exactly according to the customer's needs and therefore it does not matter whether the company has 3 or 150 computers.
We offer comprehensive IT services, which include not only consulting, solution design and implementation, but also regular care, monitoring, service and deployment of new technologies that help companies streamline operations and gain an edge over the competition.
Efficiency and benefit are always reflected in long-term cooperation. Therefore, at the beginning we agree on the form and scope of cooperation. We are available to our clients by phone, email and in person on a daily basis.
IT Control operates not only in eastern Slovakia, but wherever they need a strong and reliable partner. Our work is primarily performed by a remote secure connection and this ensures that the client does not have to wait unnecessarily for a technician to arrive on site or be refrained otherwise.
IT Control

services are used by clients not only from eastern Slovakia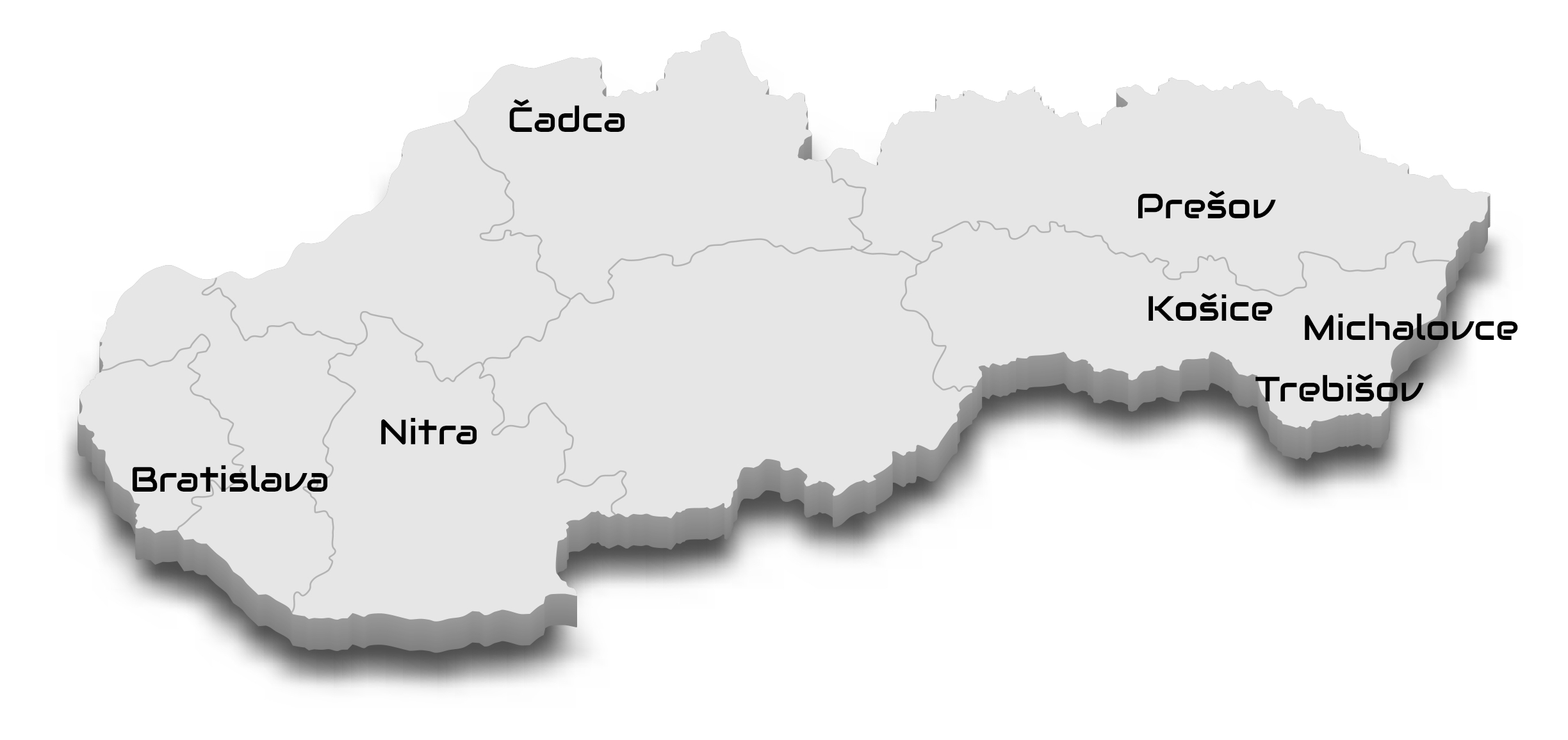 We provide IT services and solutions that will help you achieve success
in your business